A Dart & Co install Composite Cladding systems to suit your needs. Our background in building construction is utilised to ensure the most cost effective and efficient methods are incorporated into the installation. This together with the reduced lifecycle cost of the building make it an attractive alternative to other cladding systems on the market.
There are a number of composite cladding systems and products available, and over the years A Dart & Co have become approved installers of Aluminium composite material (ACM) for many of the leading manufacturers including Alpolic and Alucobond. A. Dart & Co has grown from installing composite material on a small scale right through to large architecturally designed commercial projects. As a result of rapid growth in this field, A. Dart & Co now run a dedicated workshop  featuring a dedicated CNC programmer & router, guillotine & rolling services to suit the clients needs.
The advantages of utilising Aluminium Composite Cladding on your project include:
The pre-finished surface requires limited maintenance adding to the reduced life cycle cost of the building.
Large amount of versatility with the panel allows it to be bent, folded, or rolled into shapes to suit the design of the façade.
Large range of standard colours are available, or a custom colour can be formulated to create your unique impression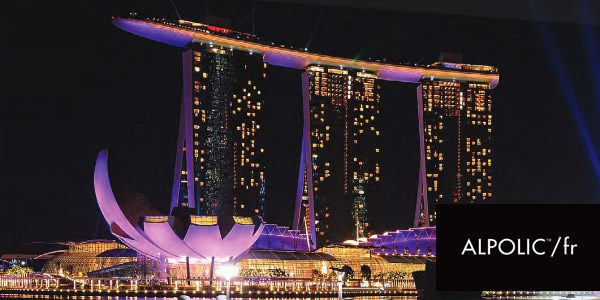 ALPOLIC®/fr

ALPOLIC®/fr is a non-combustible mineral filled composite panel manufactured by Mitsubishi Plastics with architectural grade aluminium with 0.5mm skins on both sides of the panel ALPOLIC®/fr is used as an exterior and interior cladding panel to enhance the aesthetics of projects along with the refurbishment of existing buildings.
ALPOLIC®/fr panels are available in a wide range of Solid, Metallic, Sparkling and Prismatic colours and now also includes the new NaturArt Series featuring Stone, Timber, Metal and Abstract finishes which are produced with a unique image-transfer coating system.
To view the range of colours available click here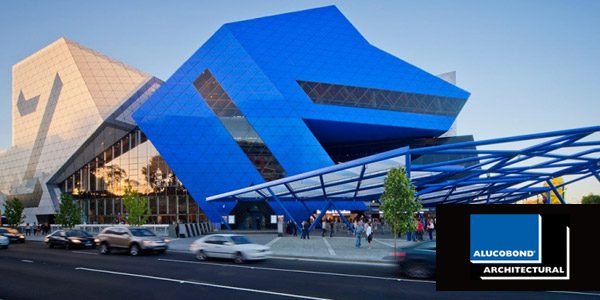 ALUCOBOND®

ALUCOBOND® is the original and the world's most widely recognised panel.  Manufactured since 1969, by the world's largest and longest established aluminium composite producers.
ALUCOBOND® has a factory applied coil coated PVDF paint finish; recognised  and proven worldwide as the best architectural coating available today for all climatic and environmental conditions.
To view the range of colours available click here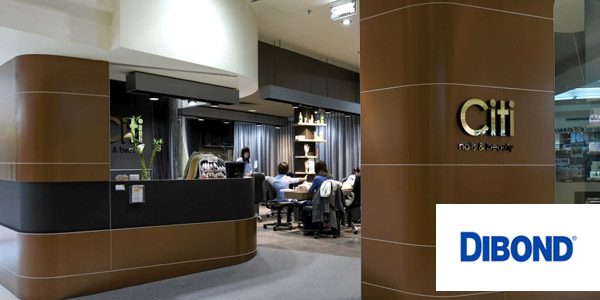 DIBOND®

DIBOND® is an aluminium composite panel with unique properties that allow routing and folding, over painting, accurate print registration and high resolution printing.
The light-weight and rigid composite panel is ideal for large signage applications, architectural signs, display and exhibition, POS / POP display, digital & screen printing, photomounting, interior design and industry and transport.
Click here to find out more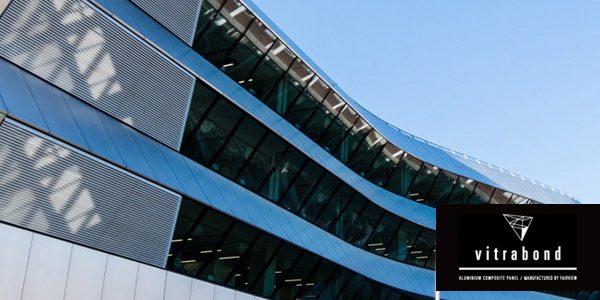 Vitrabond

Vitrabond is a light weight cladding material, ideal for façades, fascias, and sun blades.
With Vitrabond's long track record of consistency, reliability and cost effectiveness, it is now established in the market and is increasingly being chosen by architects and builders as the superior cladding solution. As one of the largest stockists of composite panel in Australia, we are also the preferred supplier amongst builders and installers with large stock readily available to meet your requirements.
Benefits of Vitrabond façade system:
Cost effective
Low maintenance
Robust durability & Lightweight
Unlimited colour range available
High stock levels and quick lead times
15 Year warranty available!
Fairview now adds the NEW Zinc, Stainless Steel, Brushed Aluminium & Wood Finish panels to its fantastic range of façade products.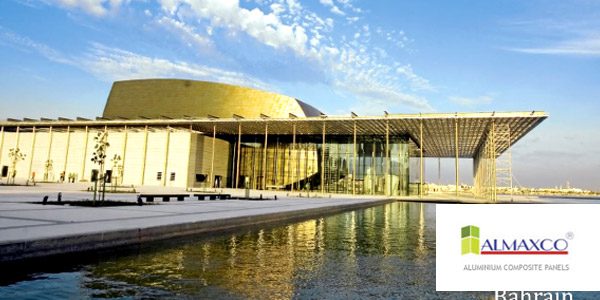 Almaxco®

Almaxco® Aluminium Composite Panels are widely used in various industries. It is most commonly used in the Construction and Signage/Advertising Industry. Its superior flatness, strength and light weight make it an optimal solution for various applications. There are however many other applications across a wide range of industries in which our panels can be used as well.
Almaxco ® PE & FR core Panels are laminated between two skins of 0.50/0.50mm thickness Aluminium and can be supplied in 1000, 3000 & 5000 Alloy. We can also supply other aluminum skin thickness such as 0.30/0.30 and 0.20/0.20 which is mostly used for the digital printing and other signage applications.
To view the range of colours available click here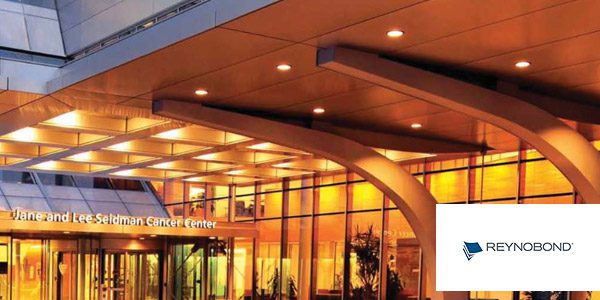 Reynobond®

Reynobond® is a composite panel consisting of an extruded thermoplastic compound core that's fusion bonded between two sheets of coil-coated aluminum, brushed aluminum, zinc, stainless steel, titanium or copper. The result is a highly corrosion-resistant, rigid-yet-flexible material that weighs 3.4 times less than steel and 1.6 times less than pure aluminum.
Reynobond is exceptionally flat, daringly formable, surprisingly light and distinctively colorful. It integrates easily with the curtain wall provided by most manufacturers, creating a seamless look for façades. And its extreme formability makes it ideal for curves and unique design accents.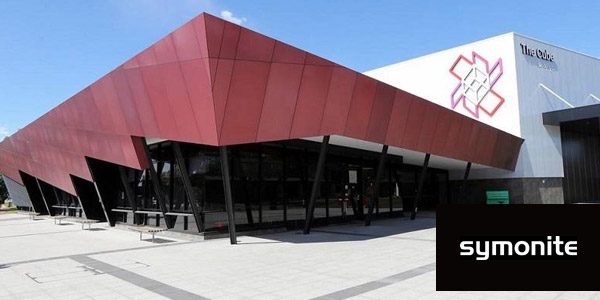 SYMONITE®

SYMONITE® is an Australian manufactured composite panel, produced exclusively by Symonite Australia Pty Ltd. It is suitable for curtain walling and cladding, fascias, columns, furniture, signage, soffits, spandrels, balustrades etc or wherever a non-flammable, strong, lightweight panel is required.
To view the range of colours available click here